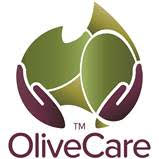 Why Have OliveCare®
Members of the AOA can apply to become a signatory to the Australian Olive Industry's Code of Practice (now renamed as OliveCare®). An affordable single fee now covers all certified products. Did you know that over 90% of the oil produced in Australia is covered under The Code?
The take up of this Code amongst serious growers has been outstanding. The Code encompasses good grove management processes right through to high quality olive oils, flavoured oils, table olives and other olive products. Signatories are able to proudly display the well known triangle and other certified trademarks on their packaging.
The Code of Practice was developed to underpin and enhance the high quality of all Australian olive products and associated production processes. The Code provides the tools to:
Establish authenticity and quality of Australian olive products.
Provide security and confidence for consumers and investors in Australia and overseas in relation to Australian olive products.
Establish a framework that encompasses good business practice with HAACP-style production controls and environmental responsibility.
Deal effectively with complaints and;
Establish a compliance culture within the industry in relation to the Trade Practices Act and relevant fair trading and food safety legislation.
What are the benefits of OliveCare® membership?
1. OliveCare® compliant members are authorised to use the Certified Australian Extra Virgin Olive Oil Trade Mark logo, which provides assurance to consumers that your  EVOO product is authentic Australian EVOO that meets the AS5264-2011.
AOA also has the following suite of trademarks for use on other certified products, POS materials and websites in accordance to the rules of use of these logos.  These logos assist consumers in identifying 'the good stuff'.

2. OliveCare® certified brands are also listed by state of origin on the 'Everyday Australian Extra Virgin' consumer facing website: australianextravirgin.com.au/brands/.
Did you know that the EVOO Everyday Campaign is built around Certified Australian Extra Virgin Olive Oil, and other certified olive products?
OliveCare® Signatories are encouraged to link with the EVOO Everyday Campaign:
OliveCare®NEWS
3.      OliveCare® Signatories receive a monthly newsletter packed with useful information and tips on everything from grove management to marketing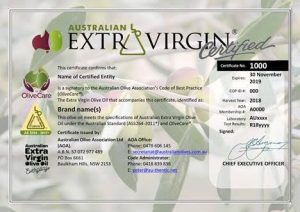 4. Product Certification / Compliance Certificates are very popular with exporters to provide to buyers, and for other brand owners to display at farmers markets.