30 Apr

Robert McGavin: The Drive and Dedication Behind Australia's Largest Olive Producer
Robert McGavin – CEO and Executive Chairman of Boundary Bend Ltd, Photo: Border Mail
AFTER graduating from Marcus Oldham in 1993, Rob McGavin decided to pursue a career in horticulture, and purchased a small vineyard in the Riverland of South Australia.
Five years later, Mr McGavin, and fellow Marcus Oldham graduate Paul Riordan, founded Boundary Bend Limited, Australia's largest vertically integrated olive company, that specialises in the production of extra virgin olive oil. Boundary Bend owns 6200 hectares of fully irrigated olive groves, which houses 2.2 million trees, and has 105 full-time employees across seven sites in Victoria.
The company owns the award-winning brand Cobram Estate, which distributes extra virgin olive oil throughout Australia. Read the full Stock & Land Press Release here: The man behind the olive tree

Boundary Bend Limited, established in 1998, is a leading player in the global 'modern' olive industry and is Australia's largest olive farmer and producer of extra virgin olive oil.
BBL Brands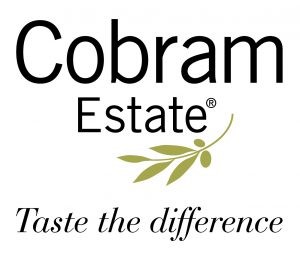 Cobram Estate
Phone:  0408 268 323
Find Cobram Estate on:
Facebook
Instagram
Twitter
Pinterest
OliveCare® Certified "Freshness Tested"
—————————————-
Red Island
Customer Service: 1300 765 901
Find Red Island on:
Facebook
Instagram
OliveCare® Certified "Freshness Tested"
—————————————-
Customer Service: (844) 626-2726
Find Cobram Estate USA on:
Facebook
Instagram
Available in the USA
Note: Over the 8 years of AOA market testing, a total of 27 BBL EVOO products have been tested, achieving 100% compliance with AS5264-2011 standards for classification as EVOO.
The BBL Group:
Owns approximately 2.2 million olive trees on 6,278 hectares located at Boort and Boundary Bend:
owns and operates two of the world's top 10 olive oil processing plants with combined capacity of 95 tonnes of fruit per hour;
processed 85,000 tonnes of olives in 2019 producing approximately 13.1 million litres of olive oil;
operates a specialist olive nursery, supplying commercial growers as well as wholesaling olive trees to retail chain stores and other nurseries;
owns a 9.2 hectare industrial facility on the Western fringes of Melbourne with offices, bottling operations and warehouses covering approximately 20,000 m²;
owns Australia's top 2 home-grown olive oil brands, Cobram Estate and Red Island;
operates a specialist bulk olive oil storage from its premises at Lara, Victoria;
provides technical advice to growers who collectively contribute to more than 75% of Australian production;
provides olive oil analysis and research through its own olive oil laboratory that holds both IOC, AOCS and NATA/ISO accreditation;
provides olive oil bottling, packaging and warehousing services;
supplies a number of private label brands with both finished good and bulk oil, both domestically and internationally;
manufactures and services the "Colossus" olive harvesters; and
Notes on Boundary Bend Australian olive groves and redevelopment:
BBL owns approximately 2.2 million olive trees on 6,278 hectares located at Boort and Boundary Bend in NW Victoria:
Boundary Bend Estate: is situated adjacent to the Murray River at Boundary Bend where some 1.3 million trees are planted on 3,500 hectares,
Boort Estate: is situated in the Boort district, 120 km northwest of Bendigo in Victoria. The estate comprises  928,735 trees covering an area of 2,716 hectares.
Due to a major replant program, around 40% (2,641 hectares) of the Australian grove area is not yet mature. Furthermore almost 20% (1,282 Ha) is less than three years old and therefore yet to produce a crop. To provide further context, the Boundary Bend groves produced 9.7 million litres and the Boort grove produced 3.4 million litres in the 2019 season. While both groves are a similar size, Boort has most of the immature trees, which demonstrates the potential upside expected in the coming years.
Boundary Bend Operations in the Americas:
USA:  In July of 2014 Boundary Bend purchased a 9 acre industrial property in Woodland California for the construction of an olive oil mill, bottling facilities, olive oil laboratory, and administrative offices.  This site serves as the production facility for Boundary Bend in California. Subsequent facilities are planned in other areas of the state as production volumes increase.
In October 2017 the first harvest of Californian olives from Boundary Bend grown trees was carried out.
Argentina:  BBL owns 1,500 hectares of freehold land, highly suitable for olive development, with significant reserves of water in the province of San Juan, Argentina.