29 Aug

Olive Wellness Institute Updates September 2020

Welcome to Olive Wellness News. Our mission at the Olive Wellness Institute is to increase awareness of Extra Virgin Olive Oil and other olive products by gathering, sharing and promoting expert, credible and evidence-based information on their nutrition, health and wellness benefits. Enjoy!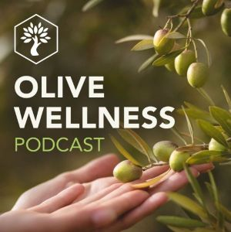 A fortnightly podcast from the Olive Wellness Institute examines the health and wellness benefits of olives and olive products. April 2020 Podcast:
Dr Richard Cantrill has championed the health benefits of extra virgin olive oil for years. And he'd know: he's world renowned as an expert in analytical methods of analysis for fats and oils. Richard has completed research in cell biology, neuroscience and molecular biology, notably on 'cytotoxic polyunsaturated fatty acids'. He also works in standardization and methods harmonization with ISO and intergovernmental agencies such as Codex Alimentarius.
Click on the above link and listen to the podcast.
Oils are used every day to prepare and cook food. How do we choose an oil that is the healthiest? The type of oil in the diet can have a positive or negative effect on our health depending on the following factors; the source of the oil, the amount of antioxidants found in the oil, the fat profile of the oil; is it mainly saturated or unsaturated fat or does it contain trans fats? And lastly, what types of cooking methods or meal preparation is a particular oil most suitable for. This Oil Comparison section is designed to help you choose the most suitable oil for your health.
Stay up to date with the most recent, evidence-based, olive science blogs:
Recorded webinars sharing evidence based information about olive oil, olive leaf or olive health and wellness products.
The Olive Wellness Institute will continue to upload informative webinars that explore research and health benefits of all olive products.
The Olive Wellness Institute has compiled a set of grower dedicated resources. Need hard copies of these resources? Please email us your request at info@olivewellnessinstitute.org
Click on the above link and select the resources you need.
How to look for a good quality EVOO
Click here to download infographic