29 Apr

Olive School: Olive Growing, Olive Processing & EVOO Sensory Evaluation Training and Information Sources

From time to time we receive enquiries regarding formal training courses on olive growing (Oliveculture), as well as olive oil and table olive processing.

Whilst there are available options for formal (nationally accredited) training courses in general horticulture, and organic farming involving both on-line and face to face teaching and learning; unfortunately there are very limited formal training courses that specifically cover olive grove and processing practices available in Australia (see River Murray Training options below). However there is lots of useful self-learning instructional material available online from the AOA and on other websites, including:

Note: AOA Conference Presentations (2009 – 2017) can be accessed from the AOA Members Lounge at  https://australianolives.com.au

Members Lounge Menu:
TasteBook® Menu:
OliveCare® Menu:
---

River Murray Training (RMT) Website
(password access): https://r-m-t.com.au/
Accredited on-line training materials prepared for for OliveCare®:
For access, contact Gill Ireland – 0409 280 387 – gillian.ireland@r-m-t.com.au
Module 1 – Introduction to the Code of Practice and Market Surveys
Outlines what the Code of Practice is, and why it is of benefit
Discusses the contents of the Australian Standard
Explains labelling requirements
Covers the purpose and extent of Market Surveys
Introduces various Trademarks held by the Association for use by members
Module 2 – Quality and Food Safety Plans is split into 3 parts:
2a) explains Food Safety & HACCP
2b) explains Quality systems and related procedures
2c) describes the implementation of a Food safety/HACCP and Quality Plan
Module 3 – Managing Quality Along the Supply Chain
Provides an outline of major Quality Assurance processes associated with olive and olive oil production
Highlights areas of potential improvement in your business
Prepares your organization's operations for participation in the AOA Olive Route project
Module 4 – The Export Program is split into 2 parts:
4a) describes the process of building an engaging brand for a new market segment
4b) outlines the processes to be followed for your product to be available on the Chinese market
Module 5 – Sensory Assessment of Extra Virgin Olive Oil is split into 2 parts:
5a) discusses some additional detail regarding the impact of various production processes on oil quality
5b) provides information on classifications of olive oil, the processes involved in assessing and judging oils, and the scoring criteria used
Module 6 – Sensory Assessment and Judging of Table Olives
Outlines the production methods and common styles for table olives
Explains the various laboratory and sensory test results relating to table olives
Describes the methods used in sensory assessment of table olives
---

University of California Sonoma County Website
http://cesonoma.ucanr.edu/SpecialtyCrops/OLIVES/
There's lots of information on olive production and processing including:
---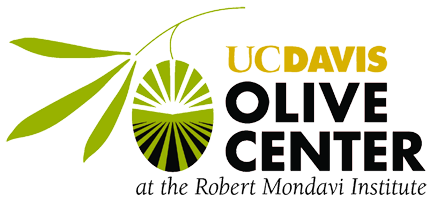 Website: https://olivecenter.ucdavis.edu/learn/growers
Best Practices for Growers
These Best Practices are based on California research conducted by UC Davis, UC Cooperative Extension (UCCE) and UC Agricultural and Natural Resources (ANR).
They were prepared by the UC Davis Olive Center and G. Steven Sibbett, UCCE Farm Advisor Emeritus, Dr. Louise Ferguson, ANR Extension Specialist and Dr. Elizabeth Fichtner, UCCE Farm Advisor. We recommend that growers also review comprehensive research information available through ANR, including the Olive Production Manual, Organic Olive Production Manual and UC IPM Online.
---

Vocational Education & Training
On-line Agriculture Courses:
https://learningcloud.com.au/agriculture-courses
These include:
---

Certificate III in Horticulture
National Code: AHC30716
Certificate IV in Organic Farming
National Code: AHC41616
National Code: AHC51816Diploma of Organic Farming
---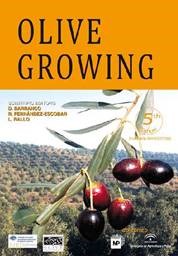 Olive Growing Manual (El Cultivo Del Olivo) RIRDC 2010:
The English edition of Olive Growing has been translated from the updated Fifth Edition of the Spanish Manua "El Cultivo Del Olivo" and is the definitive reference source for the Australian olive industry and an essential asset for olive producers and processors in other English speaking countries as well.
Olive Growing is a technical manual for growers, processors, technical experts, students and anyone with an interest in growing this ancient tree.
The scientific editors have designed this book as a collection of works, involving scientists and technical experts intricately linked to the crop, as well as experts in the subject matter of their assigned chapter. The aim was for these experts to present, in a simple and clear manner, all aspects pertaining to their subject, combining the breakthroughs of the last 25 years with practical suggestions and recommendations that will help readers successfully plant and grow an olive grove.
Preview and purchase a copy at: https://australianolives.com.au/olive-growing-manual/
---